Allen Kessler has prompted laughter and derision by berating one of his WSOP rivals for tipping a massage girl only $2. The man known in poker circles as the "Chainsaw" is notoriously tight-fisted to the point of disbelief and the Twittersphere couldn't believe he had the cheek to cast somebody else as stingy.
When Kessler calls you out for being cheap, it's time to rethink your life decisions. https://t.co/JZVvLoN2Ko

— Jerod Smith (@jsmith84poker) November 8, 2021
Allen Kessler Calls WSOP Rival "Cheap" for Tipping $2 for Massage
Allen Kessler tries to explain that it was the action of offering a $2 tip with a $20 bill that made his rival look bad, saying that it would have been better not to tip at all.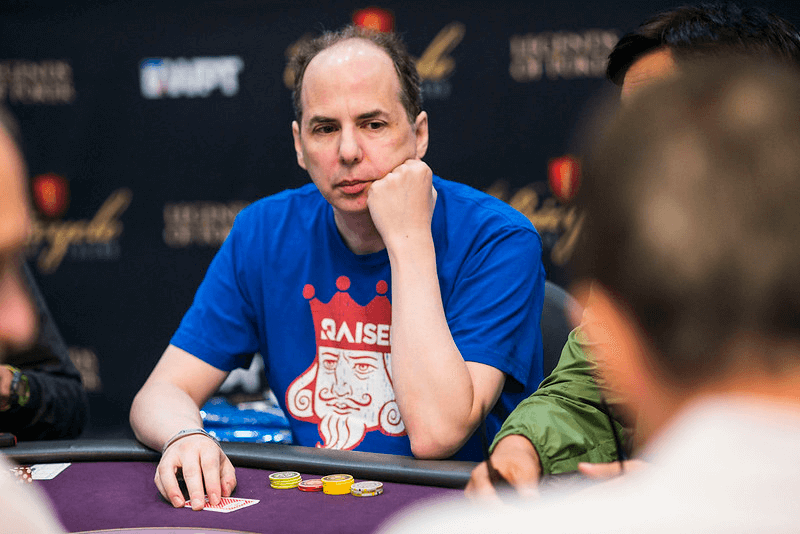 Tipping $2 and asking for change looks worse than not tipping at all!

— Allen Kessler (@AllenKessler) November 8, 2021
Of course, the thread quickly became full of opinions on how much, if at all, people should tip when paying $20 for a 10 minute massage at the table.
There were also questions of whether or not Kessler himself was the person at the table who gave the derisory tip.
Deserved Reputation?
Allen Kessler has been a figure of fun in the poker community for many years. Even his nickname of the "Chainsaw" is a joke at his tight, nitty style of play.
As well as building a reputation for always complaining about the price of things, he even takes umbrage at poor tournament structures. He has done this to the point where some events are now marked as "Chainsaw approved."
You really couldn't make this stuff up.
During the 2019 World Series of Poker, a truck with Twinkie branding was handing out free cupcakes to players in the car park of the Rio All-Suite Hotel and Casino. Kessler took a full box for himself and proceeded to gorge the lot at the table during play.
None of this behaviour has gone unnoticed by his opponents, too.
Amazing conversation just went down between these two Ab: Allen I'm very impressed with your physique considering your diet today you ate a bag of Fritos and two cupcakes Ak: but the cupcakes were free pic.twitter.com/RiWX1wEbnI

— shaun deeb (@shaundeeb) June 22, 2019
Earlier this year, Allen Kessler's friend Todd Brunson was teasing him mercilessly on Twitter over his taking of more free sodas that he was entitled too.
He doesn't steal sodas because he needs the money. He does it for the thrill. #SodaTheftThrill. #SodaThief https://t.co/vvCfc9BBzW

— Todd Brunson (@ToddBrunson) March 18, 2021
"He has 3-4 million in cashes, is also apparently pretty well to do outside of poker, but hitches rides and steals soda. WTF is your deal @AllenKessler"
Daniel Negreanu even has a section on his vlogs called "Chainsaw Corner" where he asks "Allen what is annoying you today?"
Check out the video below for some recent action where the pair are playing in the WSOP.
$2000 Bonus
27% Rakeback
27% Rakeback | $35k Race
Upon making your first deposit, you will receive $2000 bonus, 27% rakeback (or Elite Rewards) along with other exclusive promotions and races.
Terms and conditions apply. New customer offer and 18+ only. Should you require help regarding your betting pattern, please visit www.begambleaware.org