Poker Vlogger Matt Vaughan saw his biggest-ever tournament win ripped from his grasp after Ignition Poker discovered he had played on a friend's account – Vaughan disqualified, his$136,686 win canceled and the funds redistributed.
February, 2021, I won the Ignition Monthly $1,000,000 GTD… and lost all $136,686. This one hurt. https://t.co/R3hgQ1JgIR

— Matt Vaughan (@mEVpoker) April 26, 2021
Matt Vaughan streaming $1,000,000 GTD final table
Vaughan had streamed his entire final table's play at the $1million GTD "Monthly Milly" culminating in a heads-up win against Tom Braband…
Braband would later stun Vaughan and the poker community with a pretty much unheard of act of generosity, and more of that later, but first up the reason why Vaughan's victory celebrations turned sour.
It transpires that Vaughan, who moved from Maryland to Nevada last year, had previously been banned from the unregulated offshore online poker room, as Ignition doesn't allow play from Maryland.
However, as he revealed in his vlog, he claims he knew of many players who were using other player's accounts to get around the rules. "It seemed pretty common, and not a huge deal," he said, resurrecting a friend's dormant account to play from Nevada, where play is allowed.
Ignition operates an anonymous player set-up, where numbers rather than names are used, those numbers changing each session. That, Vaughan says, negates any unfair advantage he might be trying to achieve on a different account.
Having been rumbled, Vaughan explained: "I expected at the time that the same thing would happen as when I lived in Maryland. I would be paid out, the account would be closed and I'd just go back to being someone who can't play on Ignition – just, a little bit richer than before."
That is not what happened, though, with Ignition deciding to take the "multi-accounting" route to censure him – claiming that Vaughan's old banned account, and playing on his friend's account, meant he had breached their Terms of Service.
All the winnings withheld, and redistributed to others in the tournament, left Vaughan despondent. However, there was a silver lining waiting for him.
It transpired that Vaughan and Braband had agreed on a heads-up chop, with $5k set aside to play for. After Vaughan's DQ, Braband was promoted to 1st place prize money – and incredibly agreed to still pay Vaughan a share of the chop deal.
Vaughan breaking the rules
That saw Vaughan receive an ICM share of $35k, claiming Braband's offer "restored my faith in humanity" but led to a huge discussion on social media and poker forums. Some comments below:
-… why on earth would you stream yourself knowingly breaking the TOS after having a different account closed for breaking the TOS. Those decisions cost 2nd place $$. Seems selfish for 2nd to have to foot your bill… props to him though.
– Brutal, man. @Titantom32 got freerolled. You shouldn't have accepted that money and you should send it back.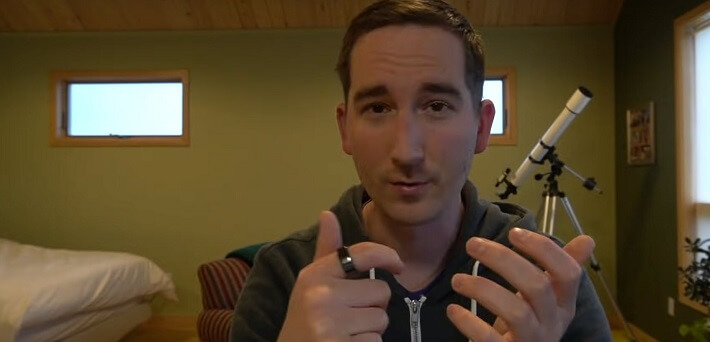 … you simply cannot break the rules. This is one reason online poker was banned in the first place, along with the many other shananigans that were happening (people breaking the rule) Disappointing to hear this happened.
-Matt seems like a nice guy, but after breaking TOS on two separate occasions, idk how he logically thinks Tom owes him any money. Good for Tom though, it was a really nice gesture by him, which he most definitely did not have to do.
Braband himself took to Twitter with a series of tweets to explain his own rather selfless actions…
While he broke the site's TOS, I didn't construe his actions to be harming the integrity of the game or cheating in any way. Because of that, I considered our deal to still be valid.

— Tom Braband (@Titantom32) April 28, 2021
Braband explained further: "I felt that our chop agreement was money taken out of the prize pool to be split at that time and only contingent on fair play being honored. I had to determine whether I thought he knew he may get DQ'd at the time of the deal/ would have expected me to pay him out.
He added: "I did have to do my due diligence to make sure the story he was telling me was very likely to be true and no other illegal activity was likely happening."
A happy ending of sorts for Vaughan, and Braband deserves kudos for even considering doing what he did, but a story that shows how poker players need to be aware of all the potential pitfalls.
₮1100 Bonus
33% Rakeback
Freerolls | $35k Race | ₮40k Races
Upon making your first deposit, you will receive 100% up to ₮1100 welcome bonus, 33% rakeback and our exclusive race along with various other Coinpoker promotions.
Terms and conditions apply. New customer offer and 18+ only. Should you require help regarding your betting pattern, please visit www.begambleaware.org