ACR pro and ambassador Chris Moneymaker has been putting his status to good use this week by calling out a potential scammer, his huge following warned via Twitter not to do business with the player.
PSA…. Just a heads up for anyone buying or selling @ACR_POKER. Do not do business with this guy @DavidMckim11 He is a scammer

— Chris Moneymaker ⭕ (@CMONEYMAKER) December 2, 2021
Community 'callouts' are one of the best ways to let other players know that someone might not be as trustworthy as they appear to be – or claim to be – and Moneymaker's tweet was soon followed by others about the same player, David Mckim from Tennessee.
4 months he has just only had excuses. Sends me a photo of him winning 2k last month and that he would make it right and I am left hanging. His promises have been empty since August. pic.twitter.com/4v08GtXub1

— TheBensBenz (@TBensbenz) December 2, 2021
Moneymaker was surprised by part-time TwitchTV poker streamer TBensBenz's post, revealing: "I didn't even know about him owing others when I made the post. Was just a warning to others. I offer payment plans that he declined, never offered me any money."
Unlike most scammers, however, the player in question – David Mckim (pictured below) was quick to respond and apologise for his actions.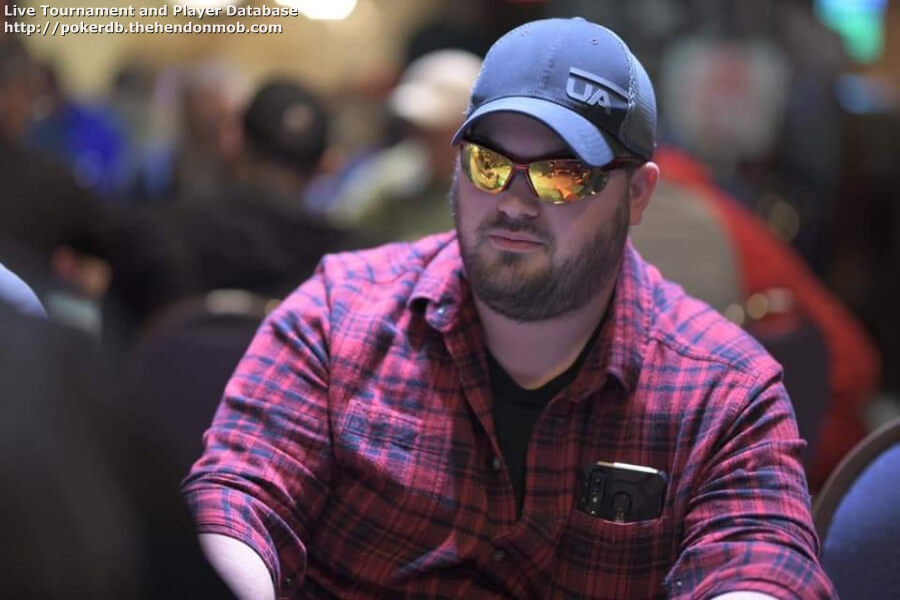 "I tagged him Chris. You 2 are the only ones I owe. And it's from around the same time. So thought I'd just bring it all in on one post so everyone can see for themselves. And I never turned down any payment plans to you. I just hadn't reached out because I was too ashamed to do so."
Misunderstanding or Scam?
That was followed by several tweets, McKim refuting claims he is a scammer and promising to repay what he owes, calling it a "misunderstanding" rather than a scam.
"It's not an accusation. It's a misunderstanding. I owe money from agreements made and have yet to fulfil my side of the deal(s) due to reasons outside of my control. However, we are on the road to getting this right."
I understand you doing what you feel like needs to be done. But I'm not a scammer. However, I have no excuses to give you. I've always paid my debts and will continue to do so. I owe you and 1 other person yet @TBensbenz And I'll have cleared everything up.

— David Mckim (@DavidMckim11) December 2, 2021
All's well that ends well?
Whether things would have moved quite so quickly had Moneymaker not publicly outed the debt is unknown, of course, but it seems that McKim has set a date to make good on what he owes, to Chris at least.
After this post he reached out and we have agreed to a payment date on Dec 10th. Hopefully @TBensbenz can get some closure as well https://t.co/cQucKJsl2Y

— Chris Moneymaker ⭕ (@CMONEYMAKER) December 2, 2021
How to deal with scams
As with all forms of scams and/or unpaid debts, it's a horrible situation for the person owed. Going public to warn others seems like the obvious route, but it often kills any chances of being paid, the bad guys no longer having a reason to string you along.
Staying quiet in the hope that the villain finally makes things right, however, can often lead to months and years of lies, broken promises and unneeded stress.
Here at VIP-Grinder.us we try our best to keep you abreast of any scams, scammers, and situations to beware of. Always do your own due diligence before parting with your hard-earned money!
$2000 Bonus
27% Rakeback
27% Rakeback | $35k Race
Upon making your first deposit, you will receive $2000 bonus, 27% rakeback (or Elite Rewards) along with other exclusive promotions and races.
Terms and conditions apply. New customer offer and 18+ only. Should you require help regarding your betting pattern, please visit www.begambleaware.org