Best US Poker Sites – The Best US Poker Rooms 
The best US poker sites
If you are looking for the best US poker sites, then you came to the right place! Online poker is slowly but surely coming back to the USA!
Since the 1st of May 2018 the states of Nevada, New Jersey and Delaware are sharing their online poker liquidity. It was a milestone for online poker in the USA and more states are expected to follow soon.
Now online poker players in Nevada, New Jersey and Delaware are able to play against each other and this is only the beginning…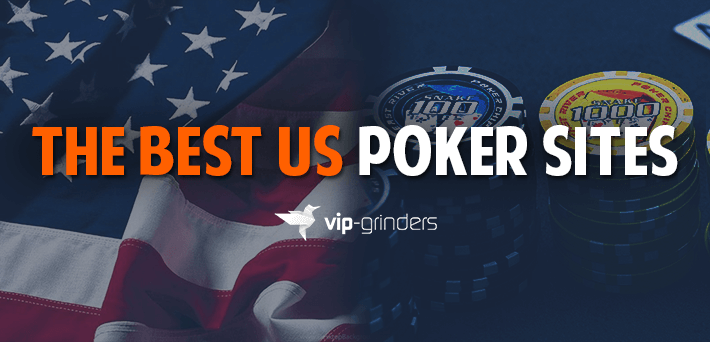 Unfortunately, not all US poker rooms are safe and some offer grey market services. That's why it is especially important to choose fully licensed sites, where your money is 100% safe.
We want to avoid our players the hassle of having to find out what are the safest, most profitable, and therefore the best US poker sites.
On this page, we will provide comprehensive information about the best US poker rooms, so that you can make an educated decision about which US-friendly poker site is best for you to play online poker for real money.
That's why the aim is to put together a state-of-the-art list of the best US poker sites, which we have listed in the below widget:
How to find the best US poker sites?
There are many different factors, which you have to keep in mind when you are looking for the best US poker sites.
Your first priority should be to choose a poker room, which is fully licensed and legal and offers several safe poker payment options in order to protect your bankroll and to make cashing out easy.
Another requirement is to choose US poker rooms, which offer high and consistent traffic plus a wide variety of games such as Texas Hold'em, Pot-Limit Omaha, Fast-Fold Poker, MTTs, and Spin & Gos or best poker freerolls.

Last but not least, the site also needs to offer great poker bonuses, US rakeback deals and interesting promotions to make playing online poker most profitable.
As you can see there is a lot to consider and to keep in mind, when choosing the best US poker sites, but don't worry as we have done the job for you already!
Each of the US poker rooms listed in the widget above fulfils the criteria to the max. They will make your online poker experience most enjoyable and rewarding while providing fast and safe cashouts and protecting your poker funds at the same time.
Is it legal to play online poker for real money in the USA?
Yes it is! Nevada, New Jersey and Delaware have officially regulated online poker making State-regulated poker sites are completely legal and exempt from the Unlawful Internet Gaming Enforcement Act (UIGEA).
Pennsylvania also legalized online poker in October of 2017 and the first online poker sites are expected to be available in the beginning of 2019.
If you are within the borders of those States and over the legal age, it is completely legal to play at any real money poker room, which is licensed by State Gaming Authorities.
How do I know that a US Poker Site is legit?
All of the state-regulated US poker sites listed on this page have been licensed by the state's gaming authority and have a long history and proven record of safe and fast cashouts and deposits within the USA.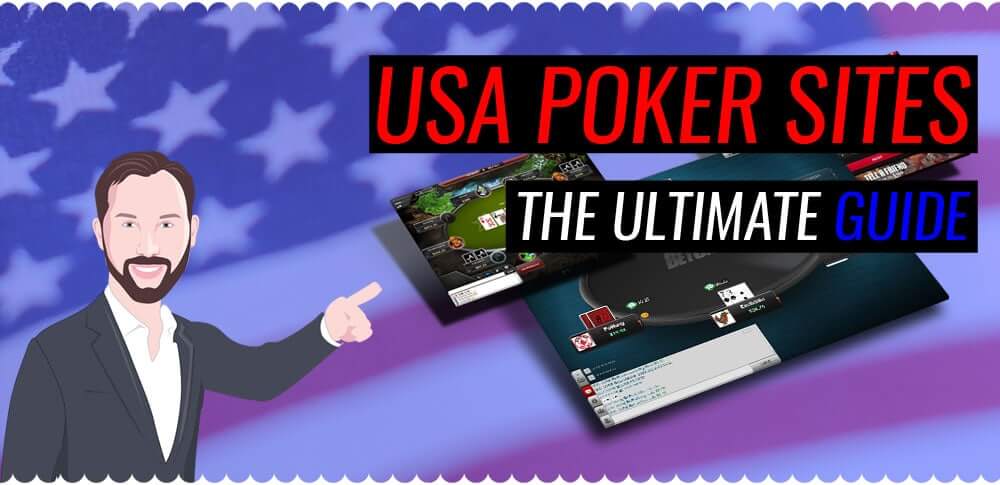 We have been following the online poker scene in the USA since the beginning and have been studying the market and been playing at US poker rooms for many years, so we speak from our own experience.
The best US poker sites listed above not only provide excellent software and great traffic, but also soft games, great poker bonuses and huge rakeback making them the most profitable options available.
None of our players ever had problems with depositing or withdrawing money to those sites and on top of that, they are all providing great customer service and support.
How do I deposit money on the best US Poker Rooms?
Depositing money at US poker sites works exactly the same way as with any other poker site.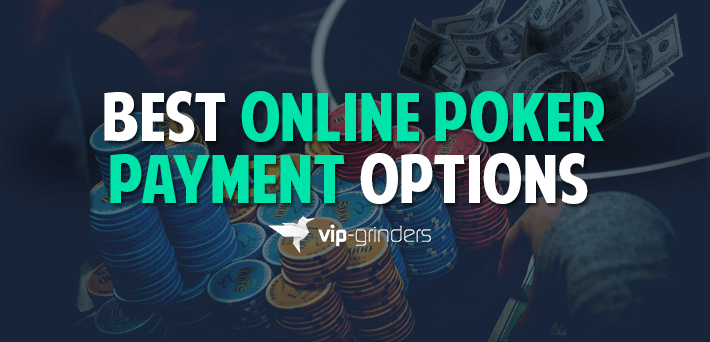 All common poker payment methods such as credit card, Skrill, Neteller, PayPal, bank transfers and modern Bitcoin Poker and crypto poker.
At Americas Cardroom and Black Chip Poker you can even choose between 60 of the top cryptocurrencies as poker payment options!
In fact, Bitcoin and cryptocurrencies are the most recommended payment option for Us poker sites and US Poker players.
Why are Bitcoin and cryptocurrencies perfect for deposits at US Poker Sites?
As mentioned above Bitcoin and other popular cryptocurrencies are now accepted by a lot of US poker sites, but not only that they are also the best poker payment method for US players for a number of reasons:
It's by far the cheapest poker payment option as you hardly pay fees.
Bitcoin and cryptocurrencies are anonymous as it is possible to send and receive money without having to give any personally identifying information.
Cryptocurrencies are much faster than any other poker payment method and cashouts and deposits are processed straight away.
To sum things up Bitcoin and cryptocurrencies provide small fees, fast deposits and withdrawals, privacy, and the chance to get your poker funds directly to your bank account for US players.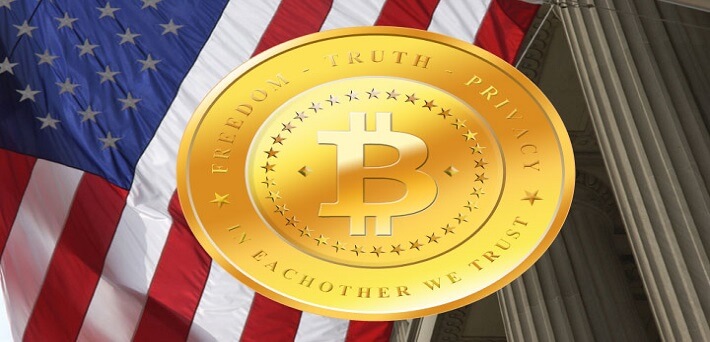 That means, you can circumvent and avoid the problems and delays between your bank and US poker rooms and increase the protection of your poker winnings significantly.
More and more US poker sites entering the online poker market in the USA
Although US poker players are not yet able to play at the biggest online poker sites in the world, there are still several excellent options and online poker networks such as the PaiWangLuo or Winning Poker Network available.
With many states in the USA now moving towards legalizing and regulating online poker, more and more US poker sites are entering the market.
The increasing supply and competition bring a lot of possibilities for US poker players such as better bonuses, promotions and rakeback deals as well as a wider variety of available games and limits.
California and New York, which are among the top 4 when it comes to population have also shown their willingness to bring online poker back.
Should California, which is by far the biggest state and makes up for 12.13% of the whole population of the USA, should legalize online poker many others will follow and this could very well be the start of a new poker boom.